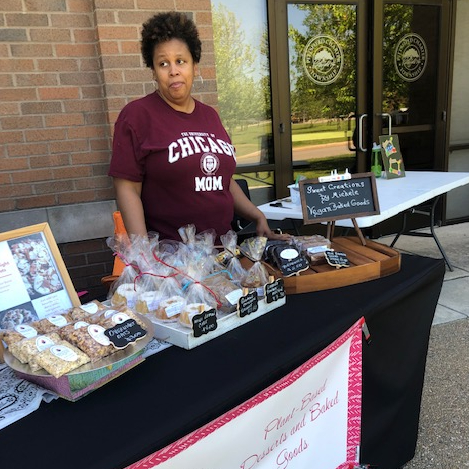 Sweet Creations by Michele, LLC
Contact: Michele Flowers
City: Canton, MI,
Email Address: micheleflow@sweetcreationsbymichele.com
About Us
Plant based desserts and food for the soul!

Sweet Creations by Michele is a local small business that offers a variety of vegan desserts and baked goods. We use Michigan made certified vegan sugar in our products and wherever possible locally grown fruits and vegetables. We currently operate under the Michigan Cottage Food Law and sell at local farmers markets, festivals, and to customers directly.

Michele has been baking professionally for over 10 years and is ServSafe certified. Sweet Creations by Michele uses stringent sanitation practices to ensure the safety of our products as well as your health and safety.