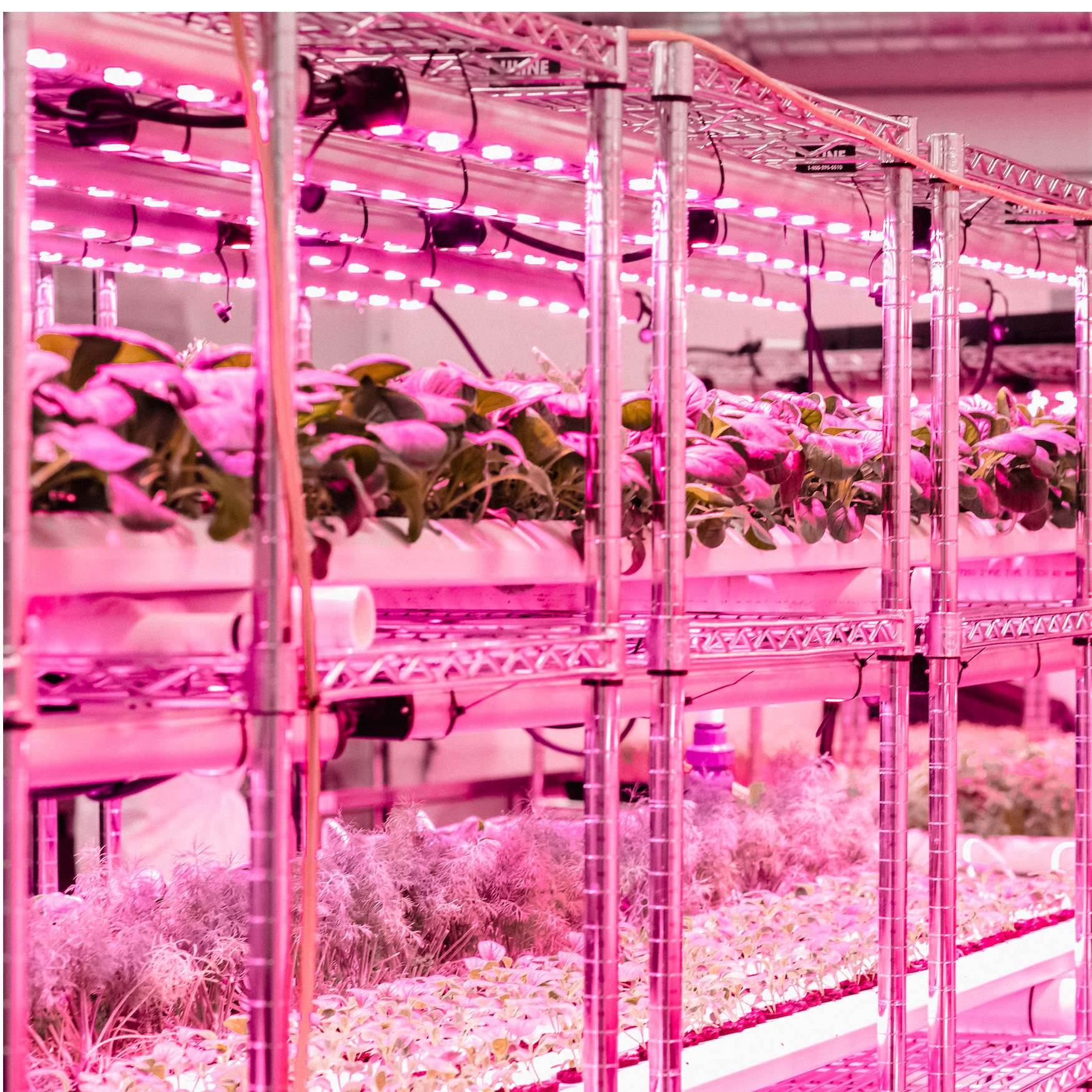 Planted Detroit
Address: 6301 E. Lafayette Street Detroit, MI, 48214
Email Address: sales@planteddetroit.com
About Us
Planted Detroit is a controlled environment agriculture (CEA) farm, rooted in the fast-growing East side of the city. We're growing clean, fresh, sustainable produce that fuels our foodshed, while working collaboratively to solve problems for the future of farming.
We are driven by curiosity and passion to produce better, cleaner food with less waste.

Practices
Our farm uses sustainably produced grow media, and our plants are fed through a water-based solution that supplies all of the nutrients they need. We have multiplied the farm's productivity exponentially, without the use of pesticides or herbicides, by growing vertically year-round in purpose-built, climate-controlled rooms inside our renovated warehouse.Our high-tech solutions, developed for our farm's precisely controlled environment, promise to deliver cleaner food than conventional soil-based agriculture. We test regularly for foodborne pathogens using in-house and third-party laboratories, setting the standard for indoor farming.