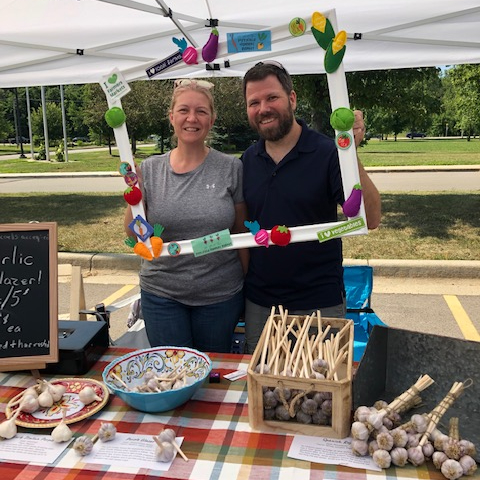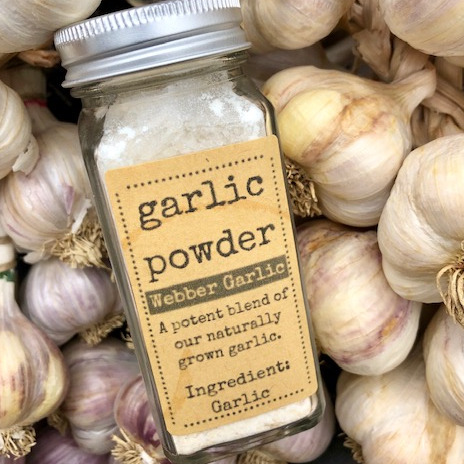 Webber Garlic
Contact: Doug and Penny Webber
City: Pittsfield Township, MI,
Email Address: duggage@yahoo.com
About Us
Our family grows several varieties of garlic. We also turn some of our amazing garlic into powder. For the 2020 season we are growing 9 cultivars from 8 families of garlic. We also harvest green garlic (think green onions) just into June and garlic scapes from when they show in June until they are gone (late June/early July).
Practices
Our garlic is hand planted and hand harvested with no synthetic pesticides and minimal carbon. Our beds are built and maintained with hand tools(broad-fork, scuffle hoe, hori, etc). We use occultation tarps to help control weeds and prevent erosion. We use only organically certified amendments.