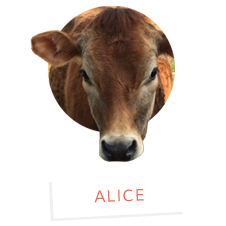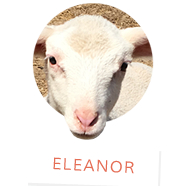 Fluffy Bottom Farms
Contact: Kelli Conlin
Address: 10750 Jerusalem Rd Chelsea, MI, 48114
Email Address: kelli.conlin@gmail.com
Phone: 734-548-0234
About Us
THE BEST THING YOU'LL EAT TODAY.
The best thing you'll eat today. That's our goal at Fluffy Bottom Farms. We want you to taste yogurts the way they tasted when cows were fed pasture, and with milk made only from heritage breed Jerseys. We also want to give you a taste of the original Greek yogurt and the finest cheese in the world, made from sheeps' milk…so rich that it needs nothing else but unprocessed and untreated milk and live, thriving cultures. And we want you to taste the difference that making artisanal, farmstead cheese in a mindful way makes. We are a creamery with heart.

We hope that you'll taste the mindfulness we put into each small batch of artisanal yogurt and cheese. We are dedicated to bringing back local farms. And we hope you'll join us in uplifting and celebrating the iconic history of our small Midwest farms each time you taste our yogurt or cheese.

The story of Fluffy Bottom Farms is a story of a icon-cow from an island off the coast of Great Britain, a icon-sheep from France, and a icon-barn on a small farm outside Ann Arbor, Michigan

One of the stars of this story is Alice, the first cow at Fluffy Bottom Farms. Alice is a Jersey cow, whose ancestors hail from the Isle of Jersey in Great Britain. Alice herself has never been there, but we've told her about them. We're proud of the fact that she is a heritage cow. In cow terms, Alice is very small, weighing in at around 600 pounds. Small, heritage breeds like Jerseys have been all but forgotten in the goal to produce ever greater volumes of milk. But here's the beauty of Alice: her milk is rich and beautiful. It makes the most beautiful cow's milk yogurt and cheese you'll ever taste. It reflects our philosophy here at Fluffy Bottom that we'd rather have a mouthful of something extraordinary than a tub full of something mediocre.
Practices
MINDFULNESS BASED CREAMERY * LIVE & THRIVING CULTURES * GLUTEN FREE * MADE IN SMALL BATCHES

PASTURE-RAISED * HERITAGE JERSEY COWS * LACAUNE SHEEP * ANTIBIOTIC AND RGBH FREE

At Fluffy Bottom Farms, we believe that the best yogurts and cheeses come from animals that are lovingly fed and cared for, who have names like Alice and Gertie, Hillary and Eleanor, Haju and Harriet. Because happy, flourishing animals produce milk that is just plain better…better tasting and better for us. It nourishes us in a way that embraces our connection with these wonderful animals who give us so much, and brings us back to a time where people knew the farms where they bought cheese and yogurt…small, local places with real farmers.